Healthier Shape
At Healthier Shape in Olympia Fields, IL, we are committed to helping men and women over the age of 40 who are struggling with debilitating health symptoms and chronic diseases such as diabetes and high blood pressure. Our goal is to empower our patients to take control of their health and well-being so they can regain their confidence to live their most vibrant and purposeful life. Get started today!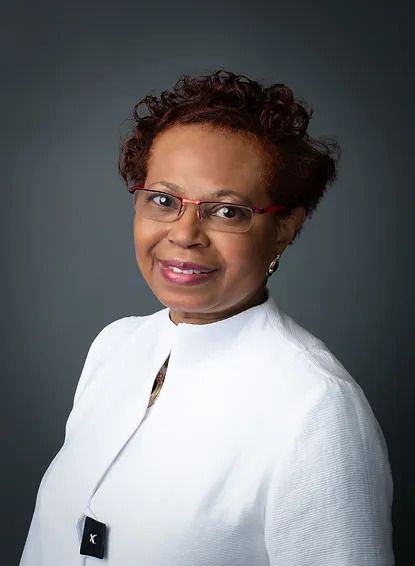 About dr. rita oganwu, mdsc
Dr. Rita Oganwu, MDSC is the best guide for your health and wellness journey. She is board-certified in Internal Medicine, Geriatrics, Clinical Science of Anti-Aging, and Regenerative Medicine. Dr. Oganwu completed her residency and internship at Harlem Hospital Center and earned her medical degree from the University of Nigeria/College of Medicine. With over 35 years of experience in providing superior healthcare, Dr. Oganwu has gained a reputation for being an amazing doctor among her patients.
Dr. Oganwu is an active member of esteemed medical organizations, including:
American Society of Bariatric Physicians

Fellowship in Anti-Aging Regerentice Medicine

Member of A4M
Dr. Oganwu focuses on improving the health and overall wellness of her patients. Dr. Oganwu takes a "whole body" approach to patient care, which means focusing on the underlying causes of chronic disease, defining the root cause of common issues, treating them rather than just treating the symptoms.
How We Can Help
At Healthier Shape, we take a whole-body approach to patient care, focusing on the underlying causes of chronic disease and defining the root causes of common health problems.
Our Red Light Therapy program uses low-level light energy to penetrate the skin and promote healing and cellular regeneration. We offer comprehensive Wellness Programs that are designed to help our patients optimize their overall health and well-being. Our Weight Loss Programs are designed to help our patients achieve sustainable weight loss through a range of targeted solutions.
We also specialize in medical weight loss, anti-aging treatments, hormone replacement therapy, internal medicine, functional medicine, homeopathic medicine, nutrition counseling, IV therapy, and lipotropic injections. Contact us to learn more about our services and how we can help you achieve your goals!
Why Choose Healthier Shape?
At Healthier Shape, we pride ourselves on our innovative and advanced approach to patient care. We understand the importance of individualized care, and our programs are tailored to the unique needs and preferences of each patient. We prioritize the highest level of care and customer service, dedicating ourselves to making sure that each patient feels supported along every step of their journey toward better health and wellness. We are committed to providing the highest quality medical care possible.
Contact Healthier Shape or visit our office in Olympia Fields today to take the first steps towards reclaiming control of your health and well-being.